THE WONDERS OF SNÆFELLSNES
A GATEWAY TO THE CENTRE OF THE EARTH?
There is something mystical about the Snæfellsnes peninsula with its mighty volcanic glacier Snæfellsjökull at the tip of it. Snæfellsjökull is one of the most famous sites of Iceland thanks to the novel "A Journey to the Centre of the Earth" by Jules Verne. According to the novel the entrance to a passage leading to the centre of the Earth can be found right there. This area is the embodiment of Iceland. There are fishing villages along the northern coastline and the thousands of islands in the bay of Breiðafjörður, some colourful mountains, lush farming fields, large lava fields, volcanic craters and of course the mighty glacier/volcano. Occasional landings are made on the way and a refreshment/meal stop at a nice country side hotel. Journey time about 4 hours.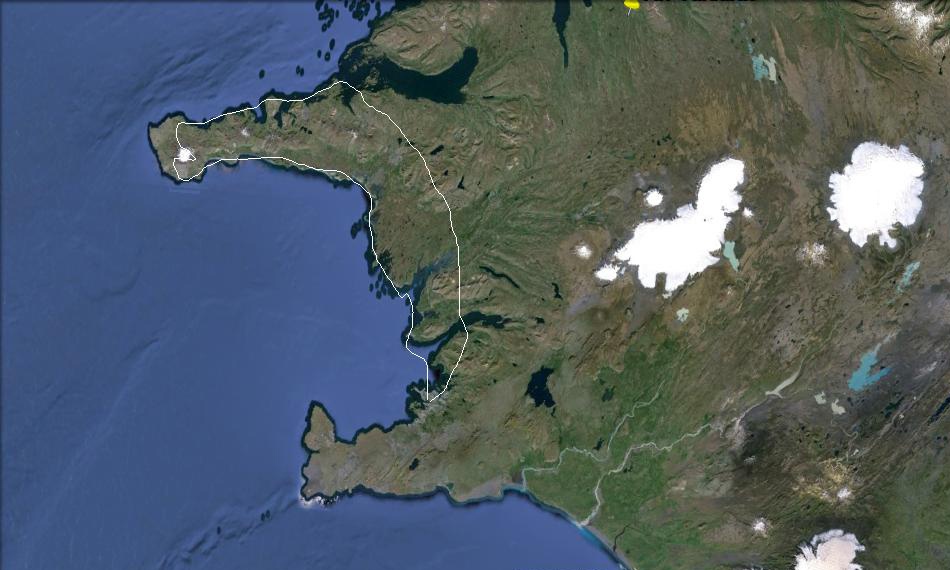 ABOUT THE SNAEFELLSNES TOUR
Price
ISK 175.000,- pr person.
A private tour (1-5 pax)
ISK 753.000,-
English speaking guide available.
Private photographer available.
We pick you up from your hotel (within the capital area).
Call +354 589 1000 or e-mail info@rehe.is for further info and availability.
"Astonishing sky ride"
Beautiful waterfalls, snow covered mountains, green fields, majestic glaciers.. This tour had it all! After a satisfying lunch we were ready to concur the active volcano, E15 aka Eyjafjallajökull!
KarinIBrauns