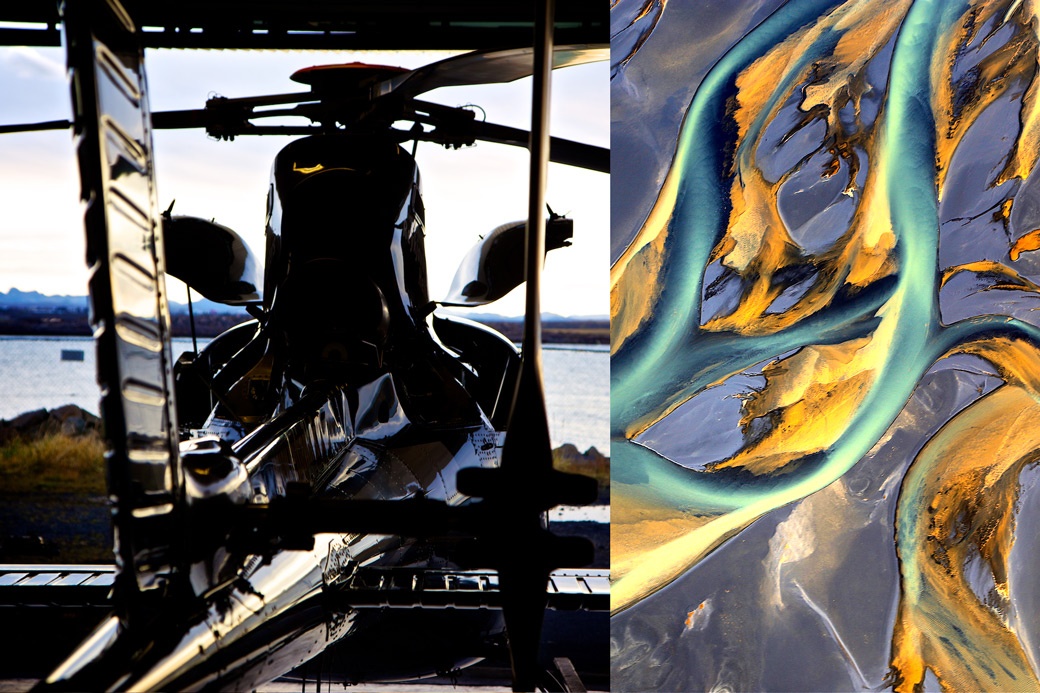 MENNINGARNÓTT 2018 – 18. ÁGÚST, kl. 12:00 – 17:00.
Reykjavik Helicopters býður í heimsókn í elsta flugskýli Reykjavíkur sem byggt var fyrir sjóflugvélar 1938. Gestir geta skoðað flugskýlið og þyrlurnar. Þar fer fram sýning á loftmyndum af Íslensku landslagi, teknum úr þyrlum – Landið er listaverk eftir Jón Gústafsson. Hægt verður að fara í stutt útsýnisflug yfir Reykjavík á lágmarksverði eða 10.000 krónur á manni. Ekki verður bókað í flug fyrirfram heldur verður að mæta á staðinn.
Visit us on Reykjavik Cultural Night, August 18, between noon and 5pm. You will be able to tour the oldest airport hangar in Reykjavik and check out our helicopters. We will also display aerial photographs of Icelandic landscape taken from our helicopters. We will offer short sightseeing flights over Reykjavik for the nominal price of kr. 10.000 per person. These flights can not be booked in advance. You just have to show up.